Interactive Whiteboards
Encourage collaboration, innovation, and engagement
A high-quality digital whiteboard, also called an interactive flat panel display (IFPD), adds focus and creativity to every meeting. Teams will get more done as they edit on the fly and exchange ideas in real time. A range of sizes fit home, offices, classrooms and training rooms.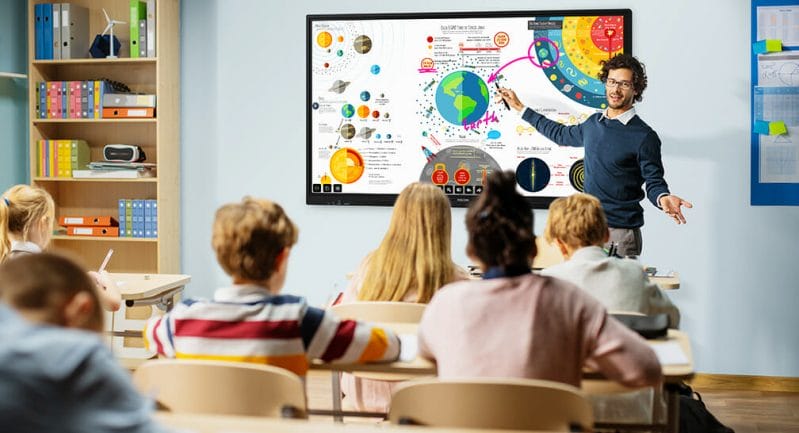 For in-person and hybrid learning
Support the modern classroom and conference room with 65″, 75″ and 86″ interactive whiteboards. Use Android applications with the A6500, A7500 and A8600 to deliver dynamic content. Improve your students' and teammates' comprehension of complex topics and have more productive brainstorming sessions. Expand your lessons to beyond the classroom with virtual field trips and other engaging web experiences.
For conference and meeting rooms
With 55" and 65" 4K LCD displays, you and your team will see videos, documents, and videoconferences clearly as you meet, brainstorm, and do presentations in your office or with teams and audiences around the world. Mount on the wall or on a portable stand. No matter how you use it, everyone will see your work in crisp detail.